Looking out across the city of Athens from the top of Strefi Hill, it's difficult to get a sense that anything is wrong in the city.
Although we love to look at cities from a height, there's not much to learn about a city from above, other than perhaps a vague sense of layout and scale. From here, I might as well be in Tel Aviv as in Athens. Everything is white, baked bright by the unrelenting sun, although Athens has no skyscrapers and the mountains that surround the Greek capital cradle the city like a picture frame. Apart from two teenage boys playing on their phones, I have the hilltop to myself. In front is the Parthenon, sitting on the Acropolis like a pearl in its shell. To the left, is the taller and more tourist-friendly Lykavittos Hill. Strefi Hill isn't in any guidebooks, which is almost certainly why there aren't any tourists here.
Greece has been front-page news for weeks as its politicians have attempted to negotiate the details of a third bailout in a politically and economically charged Eurozone. While the papers have played up nance ministers' meetings descending into acrimonious name-calling, and internal division within Greece's ruling Syriza party that threatens to undermine existing and future agreements, less media attention has been paid to the everyday reality faced by those actually living with the effects of the crisis in Greece.
It was only April last year when then Deputy Prime Minister Evangelos Venizelos said, "Greece is leaving the bailout and the crisis behind." Today, however, evidence of austerity policies are everywhere visible. They don't seem to signify that the crisis has been left behind. In a country of just under 3.1 million people, some 1.3 million Greeks are unemployed, most without benefits. Wages are down around 38 per cent from 2009 and pensions by 45 per cent. Centres in Athens that were originally established to aid refugee migrants fleeing poverty and war now report that between 40 to 50 per cent of people seeking help are local Greeks.
While direct links between government and provisions for civic society have been weakened almost to the point of breaking, since 2008 a network of solidarity initiatives has emerged across the country as Greeks try to support each other in the face of huge fissures in governmental provision. These social solidarity movements – many of which are decentralised and non-hierarchical – attempt to fill the gaps as best they can. Greeks see need everywhere around them and many have initiated projects to address the particular concerns of their communities.
Sesoula is a small community-run co-op grocery store in Exarchia, a famously anarchistic neighbourhood in downtown Athens and home to Strefi Hill. The co-op was started a little over a year ago by a group of 10 local residents as a way to provide nutritious food at low prices to the community, to support small producers and farmers, and to provide an alternative to supermarkets. The small corner shop premises was donated by its owner to the co-op in exchange for renovation and repair work. Founder members volunteered until the shop became profitable, at which point they converted the excess into hourly wages.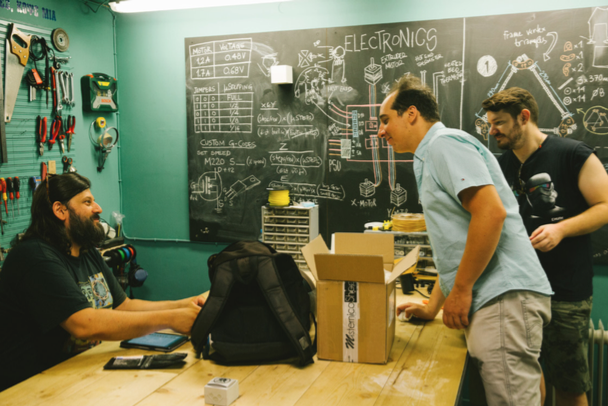 A friendly, middle-aged co-op member called Sotiris mans the shop. It's clean and bright and inviting, with various products lining wooden shelves. Sotiris worries that I'm walking around Exarchia by myself (tourist forums are full of would-be foreign visitors wondering whether the area is safe) and when I brush him off he asks whether Europeans really think all Greeks are lazy and selfish. It depends on which European you ask, I tell him. He's frustrated by the thought that the rest of Europe sees Greeks as somehow personally responsible for the current situation. He has family in New York, he says, and they want him to come and live there, but he also has a family here and it's hard to leave.
"But you like it here, in Athens?" I ask, "Would you really want to leave?""I like Spain," he says, with some finality.It's a refrain I hear multiple times. Greeks don't want to leave Athens and many use the various initiatives as ways to make life more bearable, stable and sustainable.
One gets the sense that many initiatives are last-ditch attempts to make a living in a country where it is increasingly difficult for everyday people to get by. Many feel that, although they do not want to, they will eventually be forced to move elsewhere to survive, whether back to rural villages in Greece where they have family or to other European cities.
This article appears in Disegno No.9. Read the remainder in print.
All photographs ©Yannis Drakoulidis.