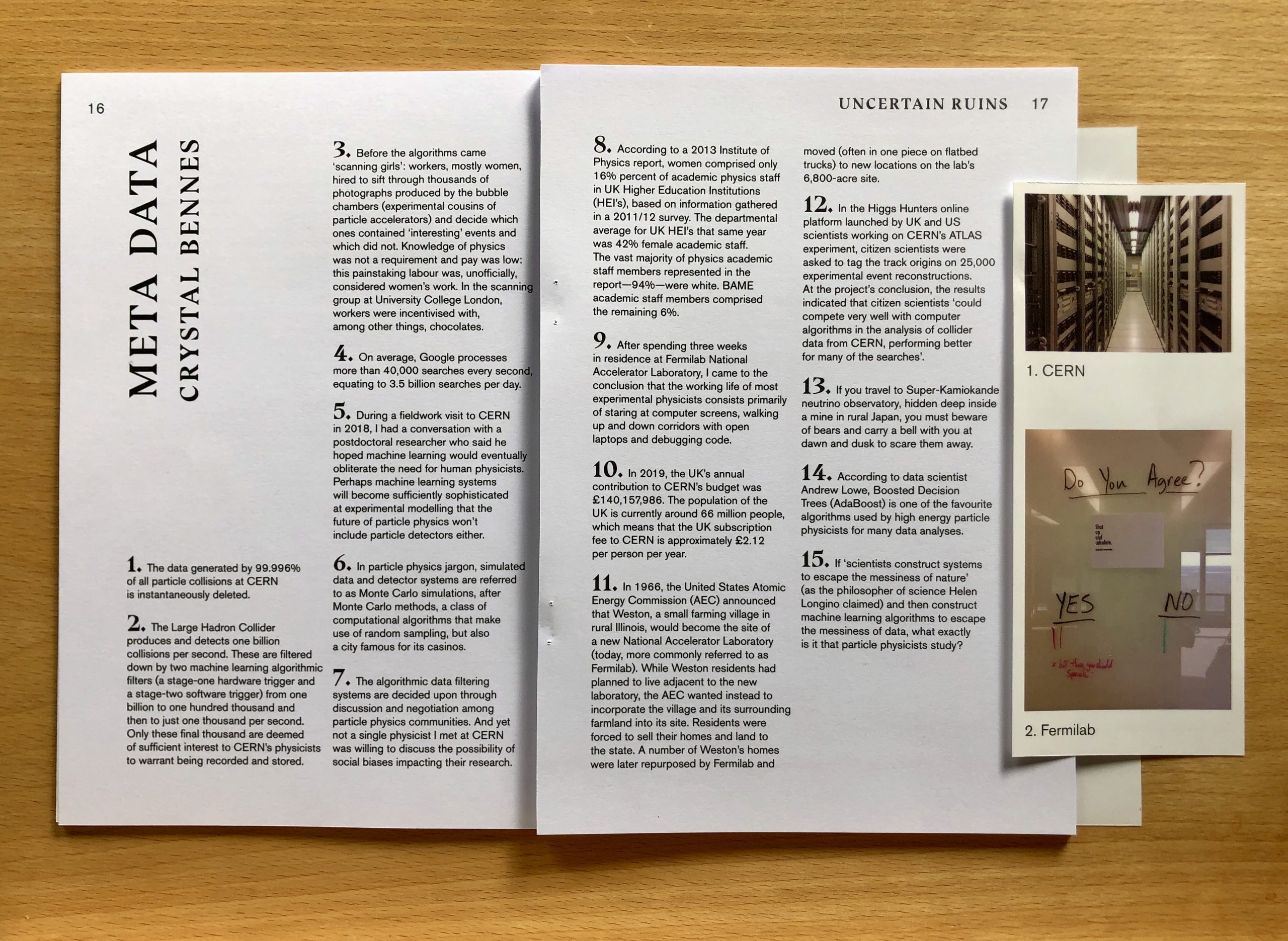 A text on experimental particle physics & data, featuring facts about bears, Monte Carlo & Super-Kamiokande—commissioned by the artist Julie F Hill on the occasion of her exhibition, Uncertain Ruins.
The full publication includes an exhibition text by Julie; reproductions of exhibition imagery; an essay From The Big Bang to AI by cosmologist Dr Roberto Trotta; reproductions of artist Thom Bridge's Reconciliations series, hybrid analogue & digital fibre-based silver gelatin prints that explore libraries and collections of materials that underpin creative practice; and the first artwork made by a full scale quantum computer by artist, research and quantum physicist, Libby Heaney.
Copies of the publication are £7 and available to purchase here.